September 6, 2023
Danforth Advisors Acquires Elite BioPharma Consulting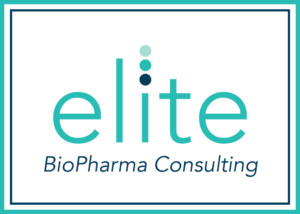 WALTHAM, Mass.– September 6, 2023 – Danforth Advisors, LLC, today announced the acquisition of Elite BioPharma Consulting, Inc., broadening the range of its newly formed Development Strategy and Operations (DS&O) practice and supporting life science companies in the advancement of preclinical and clinical programs without the burden of fixed costs. With the acquisition of Elite, Danforth becomes the single provider of enterprise-wide managed functions – from corporate to clinical – tailored to support life science companies at all stages of development.
The Elite acquisition adds the following capabilities to Danforth's DS&O practice.
Clinical Development Operations
Clinical Project & Trial Management
Clinical Monitoring
Program Management
Regulatory Affairs
Medical Writing
Founders Jill C. Bossi, Shawna H. Evans, and Connacht M. Peterson will continue to lead the Elite team.
"Our vision from inception was to become a variable resource exclusively for life science companies, aggregating cross-functional specialists as an alternative to over-building internal resources – a diversion of capital away from the science," said Gregg Beloff, Co-Founder and Managing Director of Danforth. "Our model has proven effective on the general & administrative side for hundreds of life science companies – many of whom we supported from early stages through IPO or acquisition and beyond. With our expansion into DS&O and the acquisition of Elite, we have taken our biggest step yet towards making our full vision a reality."
"The Elite team applies deeply rooted expertise and leadership skills to drive clinical development programs forward. We offer comprehensive consulting services through every stage of product development," said Shawna Evans, Founder and Co-President of Elite. "Danforth is a natural fit for our team and positions us within a large ecosystem of strategically integrated services dedicated to bringing novel therapies and devices to market."
"To launch and advance life science organizations through preclinical and clinical stages requires meticulous planning and decision-making at each step, with expertise across multiple disciplines. Our DS&O practice, including the Elite team, has been shaped by decades of industry experience and built with the highest caliber of talent across the development continuum, from preclinical planning and strategy to oversight of clinical trial design and execution," said Ramani Varanasi, recently appointed Managing Director of Danforth's DS&O practice. "We will continue to grow this practice area to fulfill the many needs of companies developing products to improve human health and well-being."
Danforth partners with life science companies to help them launch, grow, transition and optimize their business operations at all stages of development and in geographies across the globe. The company acquired Argot Partners, LLC, a leading strategic communications consultancy focused exclusively on the life sciences industry, in January 2023, adding a full scope of investor relations and corporate communications services to help clients articulate their science and its value to key stakeholders. In December 2021, Danforth announced an investment by Avesi Partners, LLC, to accelerate plans to meet an ever-broadening scope of strategic and operational needs for emerging life science companies.
About Danforth Advisors
Danforth is the life science industry's trusted partner for enterprise-wide managed functions, from corporate to clinical. The company's variable, integrated capabilities include C-Level Advisory, Finance & Accounting, Human Resources, Strategic Communications, Risk Management, and Development Strategy & Operations. Founded in 2011, Danforth has been a strategic and operational partner to more than 1,000 life science companies, private and public, across all stages of the corporate life cycle. The company serves clients around the globe from its headquarters in Waltham, Massachusetts and regional bases in New York, Pennsylvania, California, and London. Additional information is available at www.danforthadvisors.com.
About Elite BioPharma Consulting
Elite collaborates with pharmaceutical, biotechnology and medical device companies to support their product development process from initial application through final regulatory filing. The firm's founders and consultants deliver broad experience in all areas of clinical research, drug and device development, as well as deep knowledge required to successfully execute both early and late phase clinical development programs. The firm was founded in 2019 and is headquartered in Boston, Massachusetts. For more information, visit www.elitebpconsulting.com.